Friday, October 30, 2009
The Healing Power of Exercise: 50 Groundbreaking Studies.
Click on each picture to be taken to the larger version!

Enjoy!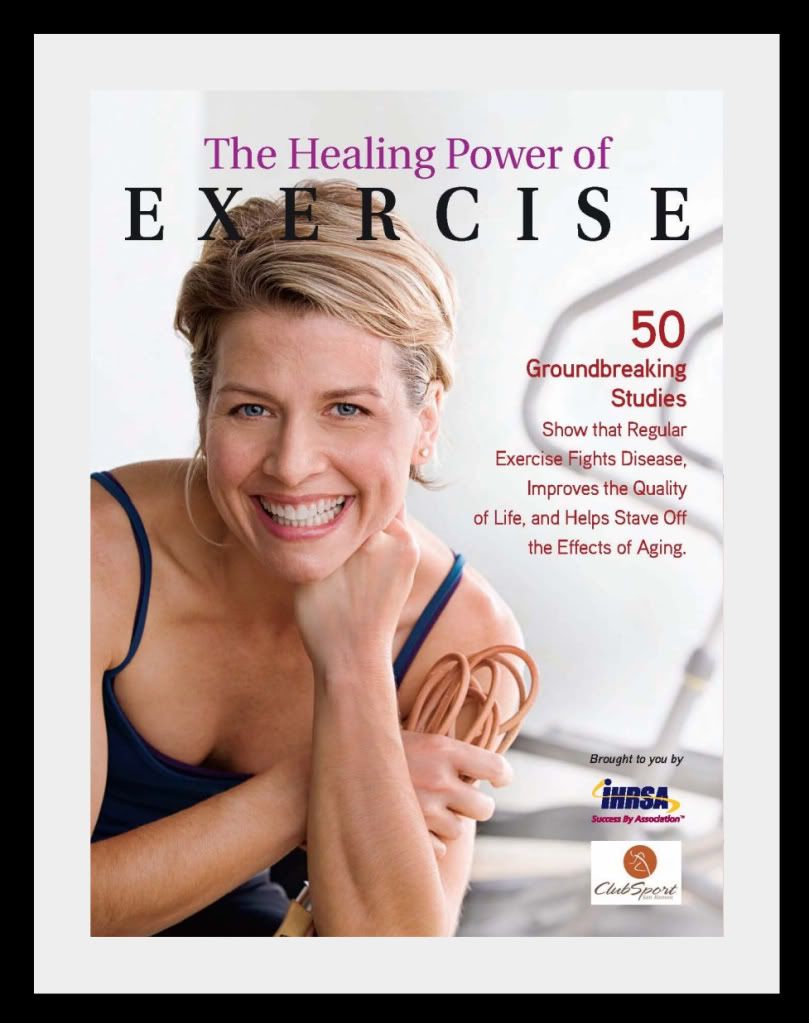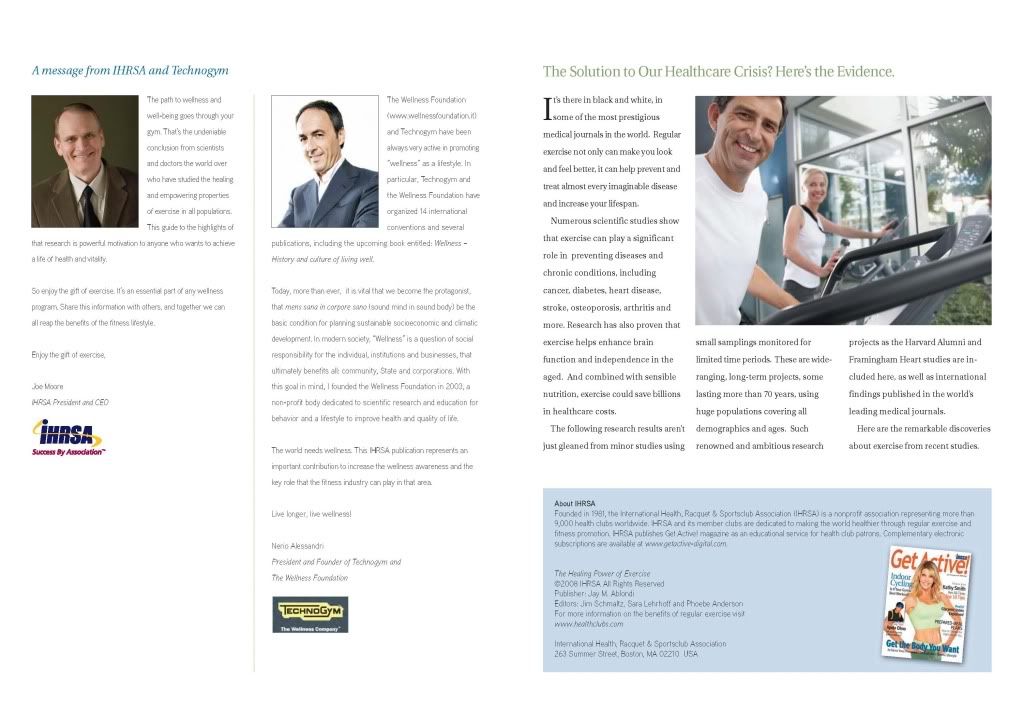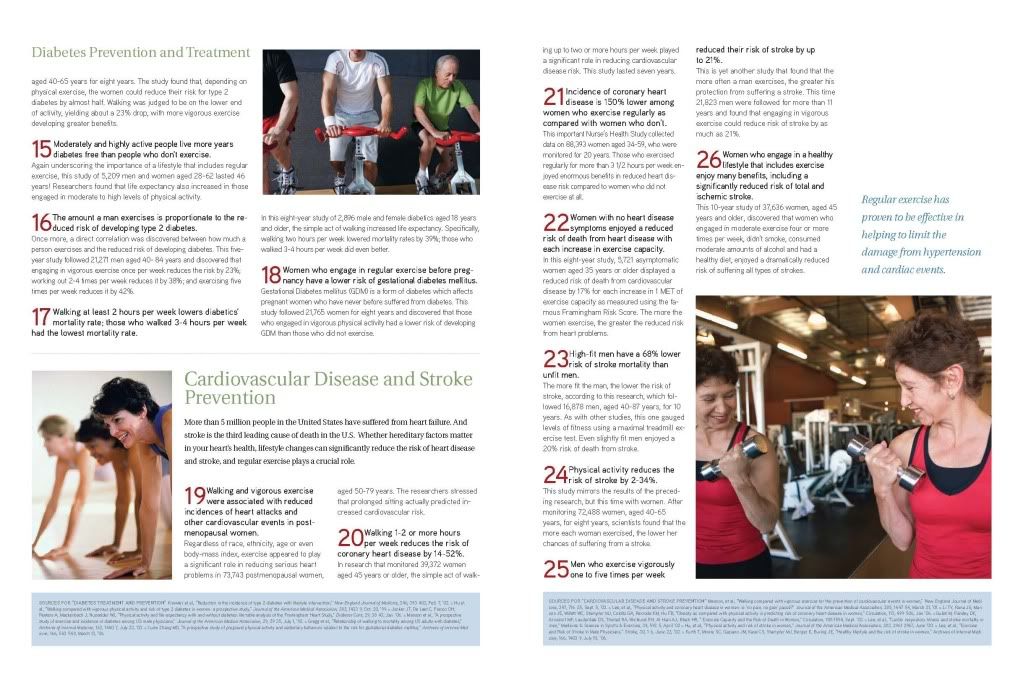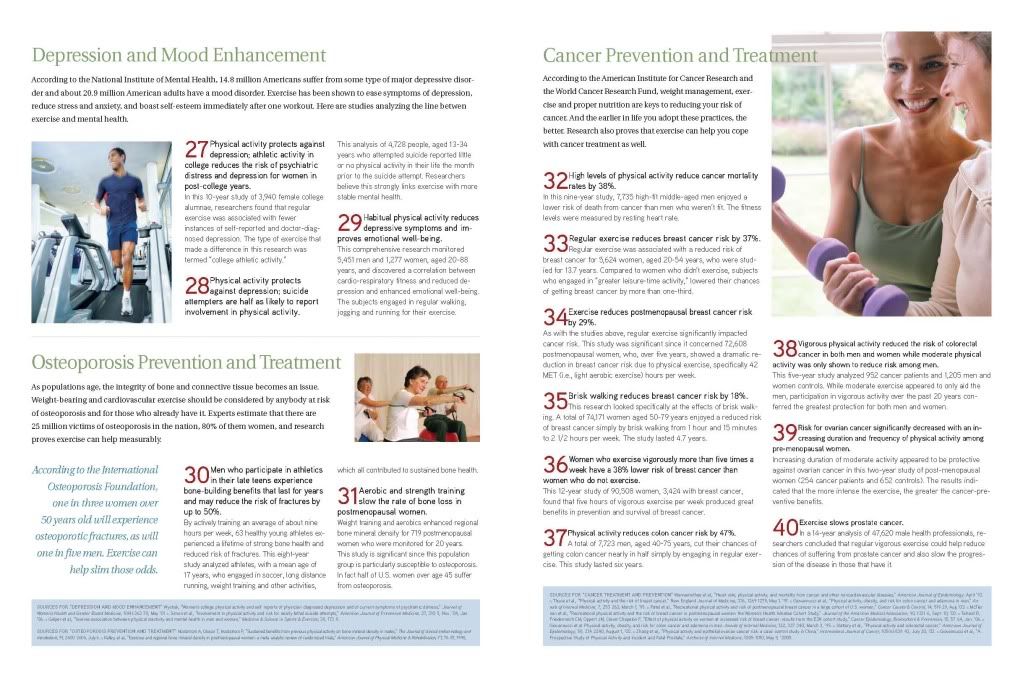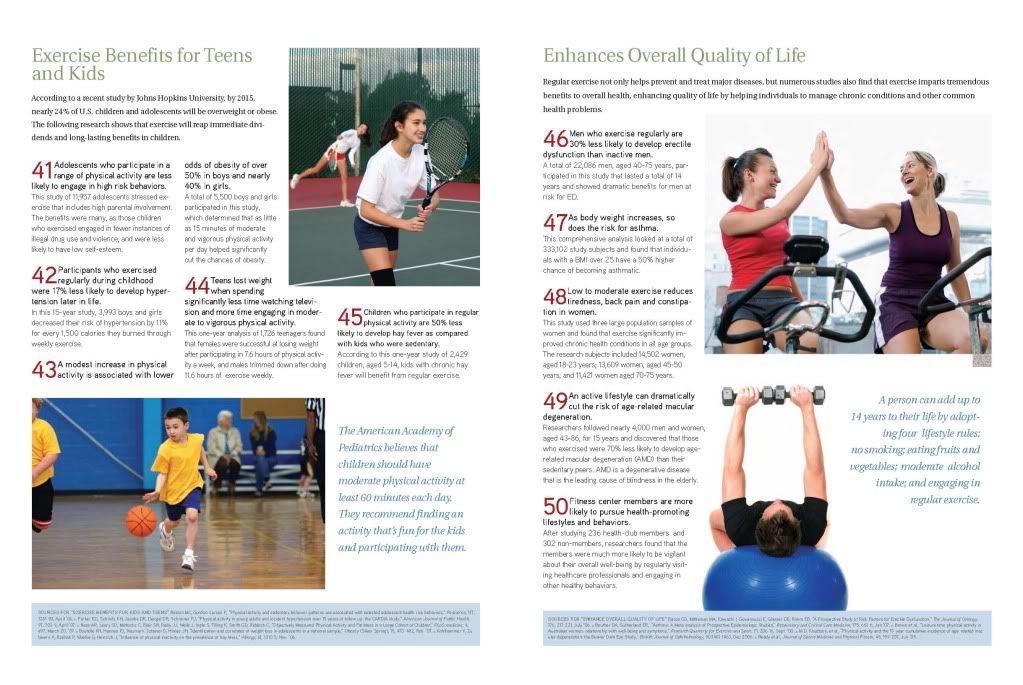 Tuesday, October 27, 2009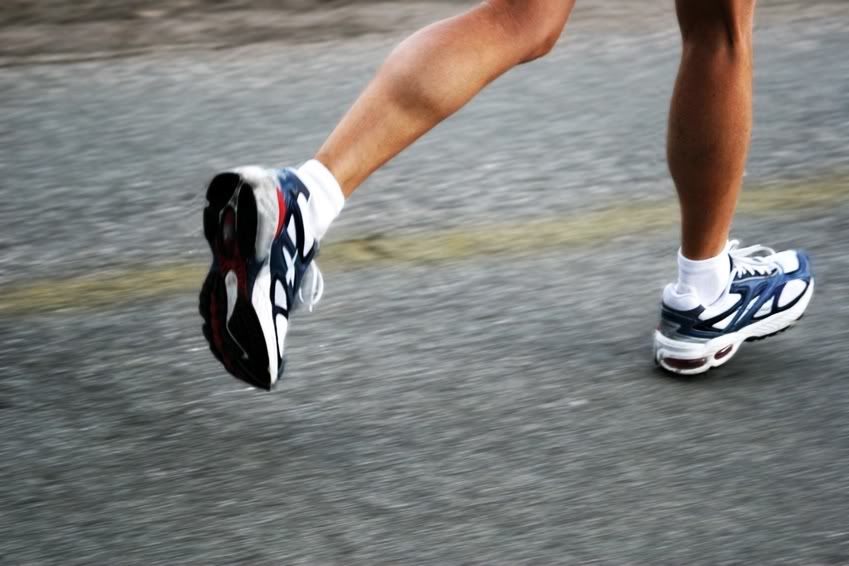 'Tis the Season for getting in shape!
Sure, it's not summer anymore and it's not even January 1st when we all "make our Resolutions." But, 'tis the season for getting in shape - 'tis
always
the season for getting in shape!
Here at ClubSport San Ramon we are in the process of starting, developing and growing our very own Run Club! What
might
this Run Club include? Gait analysis, introduction with a trainer, group races, once a month track workouts, quarterly socials, ClubSport log book, online tracking, Run Club water bottles and potentially much more!
So what are the
BENEFITS
of an Organized Run Club? Here are our
Top 4 Benefits
:
Social Group Expansion

- Perhaps you are just moving into a new area and are looking to meet people. Or perhaps you just want to expand your current social network. Whatever the case may be, running with other people is a great way to get to know other people with similar interests.

Motivation

- Belonging to a Run Club could be your "accountability" ticket. How many days have you told yourself, "Tonight I am going to run," only to have "tonight" come and go? Your Run Club Group will hold you accountable for being there as often as you can. This may be the "extra push" for motivation you need.

Team

- You are not alone. You will hear the clanking of many other shoes all around you as you take one stride and then the next. You will have your own personal cheering squad, since everyone is there encouraging each other to keep going. This support group will also be there should you decide to do races or endure

long

runs.

Improved Performance

- Run Clubs are not about serious competition - usually(!) However, everyone thrives on a little healthy competition every now and then. When you are running with other people, it's only natural that you will run faster and harder. All of this could potentially take your running to the next level!
So what are you waiting for? Decide that today you are going to find the
best
Run Club in your area for
you
and join! The Team is waiting for you!
Posted by

sarahKayhoffman
at 12:24 PM
No comments:


Thursday, October 1, 2009
Today begins our month-long Cyclemania 2009.
There are many health benefits to Cycling. Here are just a few of them:
A few miles of cycling per day assure trimmer and toned muscles. This is because your upper thigh muscles, backside and calf muscles all get to workout.
Pursuing cycling helps a great deal in building your stamina. It enables you to carry out your day-to-day activities more effectively.
Cycling has found to be effective for treating people diagnosed with diabetes and cancer.
Cycling can prove to be the best mode to move around your local area without any difficulty.
For all of these and more, see the
Benefits of Cycling Website
.
Join us at ClubSport San Ramon for Cyclemania 2009. Click
HERE
for complete details.
Start pedalin' away!
Posted by

sarahKayhoffman
at 2:42 PM
No comments: